Jesus Christ urged his disciples to "go and make disciples of all nations". Anglicans and Episcopalians around the world are still responding to that 'Great Commission' today by supporting evangelism, training, discipleship and church growth globally.
The current focus across the Anglican Communion is on Intentional Discipleship which was the theme of the Anglican Consultative Council in 2016 (ACC-16). A Season of Intentional Discipleship and Disciple-Making (SIDD) was launched at ACC-16. It will run until ACC-19, in 2025.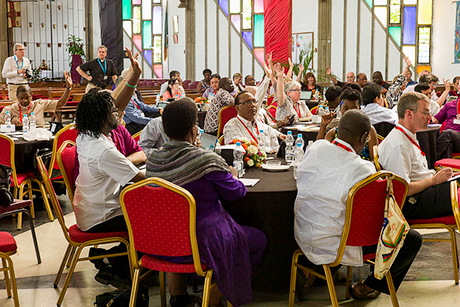 Intentional Discipleship has its origins in Anglican Witness, an initiative committed to evangelism and church growth set up after the Lambeth Conference in 2008. Anglican Witness remains a vibrant, growing Facebook community where members can learn and share ideas, resources and good practice.
Another priority is investing in work with children and young people. To that end, Anglican Witness has established a Youth and Children Ministry Award, which is presented at the triennial ACC meetings. The award recognises excellent work to nurture and grow disciples among children and youth. (See here for criteria) 
Intentional discipleship
Discipleship is about equipping Christians to live their everyday lives as followers of Jesus Christ, following his example and his teaching. It is about putting faith into practice and training other believers to do the same. It is about mentoring and encouraging believers so that their faith has an impact on the world around them. A video to mark the launch of the Season of Intentional Discipleship was commissioned by the SID co-ordinating group set up after ACC-16:
Sous-titres en Français ; subtítulos en Español; legendas em Português
Discipleship resources
Resources are continually being developed around the Communion by leaders, missiologists and workers involved in evangelism, discipleship and church growth. Anglican Witness and the SIDD co-ordinating group monitors and showcases the best resources, publications and ministries. See Resource Hub for more information.
The Anglican Communion Director for Mission, Revd Canon John Kafwanka, wrote a major report on Intentional Discipleship and Disciple-Making for ACC-16. To download a pdf, click English; Español, Português, or Chinese.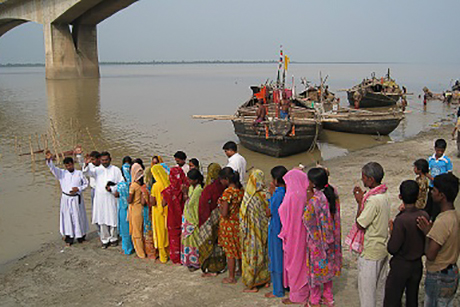 Why have a Season of Intentional Discipleship?
Anglican leaders have highlighted the need for a Season of Intentional Discipleship. The former Primate of Melanesia, Archbishop David Vunagi said:  "We have no problem filling our churches with people but they need to know what it means to be Christians – that is where we need help."
At his installation as Primate of Kenya, Archbishop Jackson Ole Sapit noted: "If Christians form 80% of Kenya's population, why are our elections often violence-prone? Why is our society riddled with corruption, nepotism and a great level of social stratification? Why are environmental degradation, poverty and disease ever-present realities?"
The SIDD has been launched against a backdrop of huge global challenges such as unprecedented levels of migration; the constant threat of conflict among nations and peoples; religious, ethnic and tribal violence, gender-based violence; economic deprivation and poverty; the challenges of climate change; declining church attendance in parts of the world and rising liberal secularism.
The Season's co-ordinating group envisages it causing a culture change within the Anglican Communion. Among its aims are seeing and helping:
Anglicans/Episcopalians become known as disciples who make more disciples
Intentional discipleship and discipleship-making become imbedded in Anglican churches & culture
Discipleship become a way to learn from each other across the Communion
Every Anglican/Episcopalian become able to articulate their faith in the Gospel of Jesus Christ
Christians living Jesus Shaped Lives have a positive impact on their communities, homes and workplaces