Welcome to the worldwide Anglican Communion
The 15th Lambeth Conference is taking place in Canterbury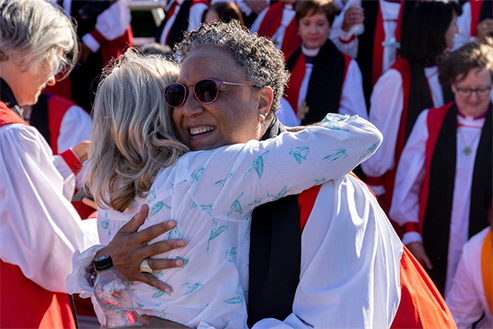 Click here to visit the dedicated Lambeth Conference website.
---
Lambeth Conference Highlights - Day 12
Lambeth Conference Closing Service
A Recording of the 2nd Keynote Address by the Archbishop of Canterbury
"A church of God's revolution will be a church that from generation to generation will see a world transformed. It has happened before; it is God's grace that will make it happen again."
The Anglican Communion is present in 165 countries, with millions of Christians worldwide. How do we engage with our culture without being consumed by it? The Archbishop of Canterbury addresses the conference on what it means to share the hope of the gospel in a challenging world.