The Commission's remit is to promote the safety of people within churches of the Anglican Communion – with a particular focus on children, young people and vulnerable adults. During the first phase of its work, 2016-2019, the Commission will identified safeguarding policies and procedures already in place within the Anglican Communion and developed new international guidelines. The guidelines were presented to the Anglican Consultative Council in Hong Kong in 2019 (ACC17) where they were approved.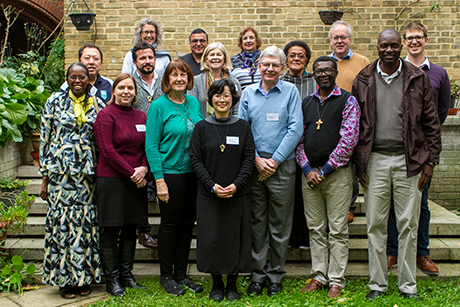 The Commission is chaired by senior counsel Garth Blake, a barrister who also chairs the Anglican Church of Australia's Safe Ministry Commission. The other members of the ACSCC are:
Revd Sereima Divulavou Lomaloma - Fiji
Marcel Cesar Pereira - Brazil
Bishop Cleophas Lunga - Zimbabwe
Revd Immaculée Nyiransengimana - Rwanda (2017-2018)
Yves Iradukunda - Burundi (from 2018)
Bishop Brian Marajh - South Africa
Bishop Festus Yeboah-Asuamah - Ghana
Mary Wells - Canada
Caroline Venables - England (2017-2018)
Andrea Watkins - England (from 2018)
Robin Hammeal-Urban - United States
Archdeacon Christopher Smith - Wales
Revd Clare Yoon Sook Ham - Korea
Canon Andrew Khoo - Malaysia
The Commission co-opted Marilyn Redlich, a member of the Safe Ministry Commission of the Anglican Church of Australia, as its facilitator.
The establishment of the Anglican Communion Safe Church Commission was requested in one of four safeguarding resolutions agreed at ACC-16. Its creation builds on the adoption by the ACC-15 of the Charter for the Safety of People within the Churches of the Anglican Communion. The text of the Charter is included in Schedule 2 of the Guidelines. 
The ACC also agreed to establish an international Protocol for the disclosure of ministry suitability information between the churches of the Anglican Communion so that priests are unable to move from one province to another to avoid investigation of complaints or concerns. The text of the Protocol is included in Schedule 3 of the Guidelines.
During its meeting in 2019, the ACC requested Member Churches of the Anglican Communion to adopt the Charter, and implement the Protocol and the Guidelines (ACC17 resolution C17.01). The ACC also requested a reconstitution of the Commission to undertake further work for a period of six years in accordance with the terms of reference recommended in the ACSCC report to ACC17.